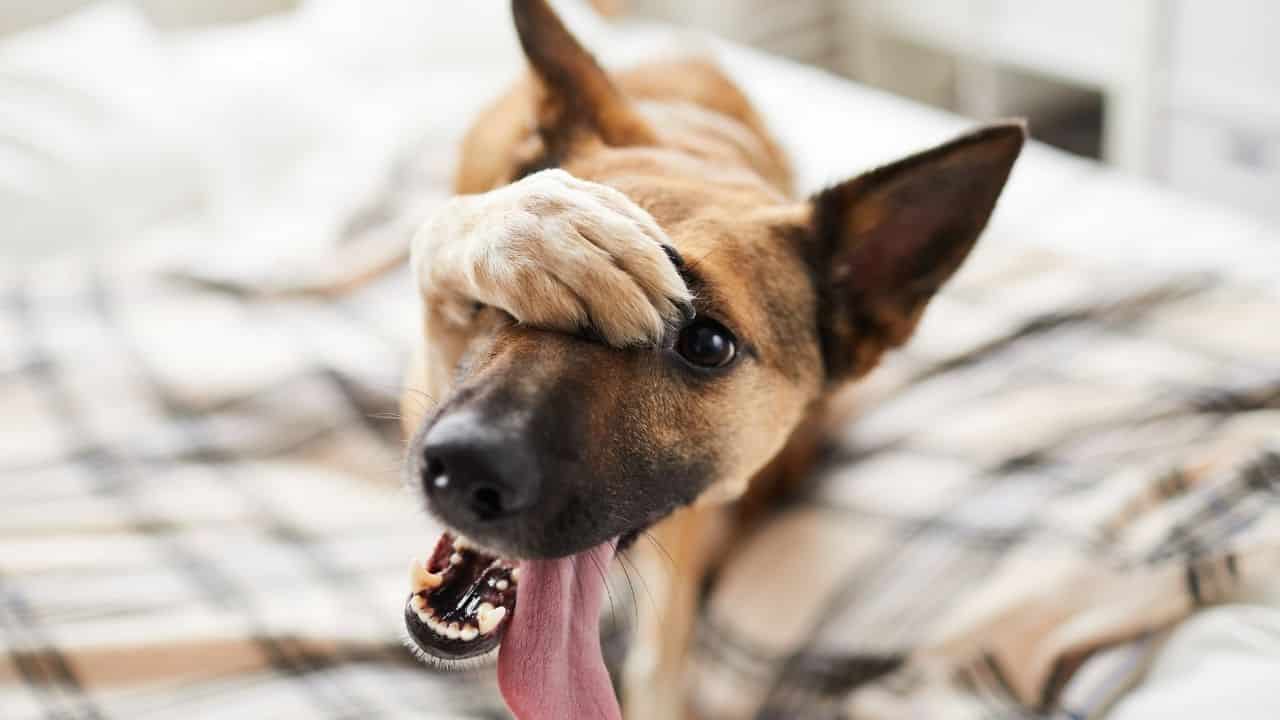 There is no surprise that the dog bed is a magnet for hair and dirt. Do you even know that it can harbor flea eggs and larva, ticks, and other parasites? Never forget to wash your dog's bedding with a fragrance and dye-free detergent at least weekly or when it becomes dirty.
There is no surprise. More and more styles for dog beds are emerging day by day. In fact, for not-so-big dogs, bolster dog beds, couch-type beds, and big dog beds are becoming very popular. Germs and other nasty stuff may live on your dog's bed for up to 12 months.
Further, it might be a tedious task to wash your dog's bed every week. Here the dog bed covers come into play.
The best dog bed covers can help extend your dog's favorite sleeping spot life, making it easier to keep clean. These covers can make it easy to remove and wash, going over your dog's bed. They can also help enhance the life of the bed by bearing the brunt of your pooch's antics.
Let's peek below to fetch more details!
Types of dog bed covers
If you roam around the market in hot and humid weather, you won't make it to its best. We all avoid getting out in summer and get everything done by sitting at our homes and on our couches. So, you can apply the same when buying your dog bed covers. While exploring them on the internet, you can look at the best dog bed covers we have bought for you. Some of them include:
Original Orthopedic Bully Bed Cover: Made of soft, comfortable, microfiber material and suitable for machine-washing and dryer.
Heavy Duty Cover for Orthopedic Beds: Custom-made with heavy-duty material that is more durable.
Orthopedic 3-Sided Bolster Bed Cover: It is also made of soft, comfortable, microfiber material and suitable for machine-washing and dryer.
Chew Resistant Bed Cover: Made of extra strong and highly durable fabric to lessen the risk of early wear and tear.
Infrared Bed Cover: Perfect for sickly or elderly dogs that can use the benefits of Infrared. It is made of soft, comfortable microfiber material. Suitable for machine wash and dryer.
Round Faux Fur Calming Bed Cover: Made of ultra-soft faux fur suitable for machine-washing and dryer.
Round Sherpa Top Bed Cover: It is made with a soft Sherpa material suitable for machine-washing and dryer.
Sherpa Top Covers: It is made with a soft Sherpa material suitable for machine-washing and dryer. It may also feature a non-slip bottom and is available in various sizes.
4 Benefits of Dog Bed Covers
1. Work as a barrier
Dog bed covers will provide a protective barrier between your pet and its bed. It ensures that the bed isn't directly exposed to wear and tear. It may be anything like dirt or contact with your companion's claws.
Some of them are also waterproof. So, if your pooch faces down to accidents, don't worry about the bed ruining for good in case of some pee or vomit getting to it.
2. Waterproof and comfortable
Your furry friend will stay comfortable during the whole year with the versatile, relaxed, comfortable, and waterproof bed cover. It's great to have a comfortable and waterproof bed cover.
Designed with some waterproof internal lining, you can even use it indoors and outdoors.
3. Low maintenance
Your dog bed cover is completely machine washable for your convenience for specific washing instructions. It is made up of HDPE fabric which is easy to clean.
Simply hose it off with water and allow it to dry. Or else, you can wash with mild detergent and just hose off with water and air dry.
4. Easy to use
A variety of dog bed covers are easy to set up and use. You may easily slide them over your dog's bed or blanket. This will help keep their spot clean.
4 Factors to consider before buying bed covers for your dog!
When it comes to buying, you need to pay attention to your pooch's preferences and yourself. Over with the types and benefits, below we'll look at how to choose the best dog bed covers that can help to keep your dog warm and comfortable.
1. Size
Dog bed covers are available in all sizes, and you can buy them according to your dog's bed. Various options can cause you to question the best type. So, know the needs and choose one.
2. Fabric
You can ensure the fabric is breathable as the off-ground design promotes and increases airflow. It will eliminate hot spots and provide a cooling effect to their fur.
3. Heating
Even though most dogs are warm, thanks to their coats. You may want to purchase a heated dog bed to help your pooch stay warm if you live in a colder climate.
4. Machine washable
Your dog sleeps 14-16 hours a day and sheds fur throughout the day. But they also pick up a lot of dirt that ends up in the dog bed. The best dog bed covers are those that are entirely machine washable.
Alternatively, choose a dog bed with a cover that you can easily remove for washing. With these many benefits and other factors, you don't need to wait. Just choose the ones that suit your dog's needs too. Find the best products for a perfect fit!
Over Most Visited Articles