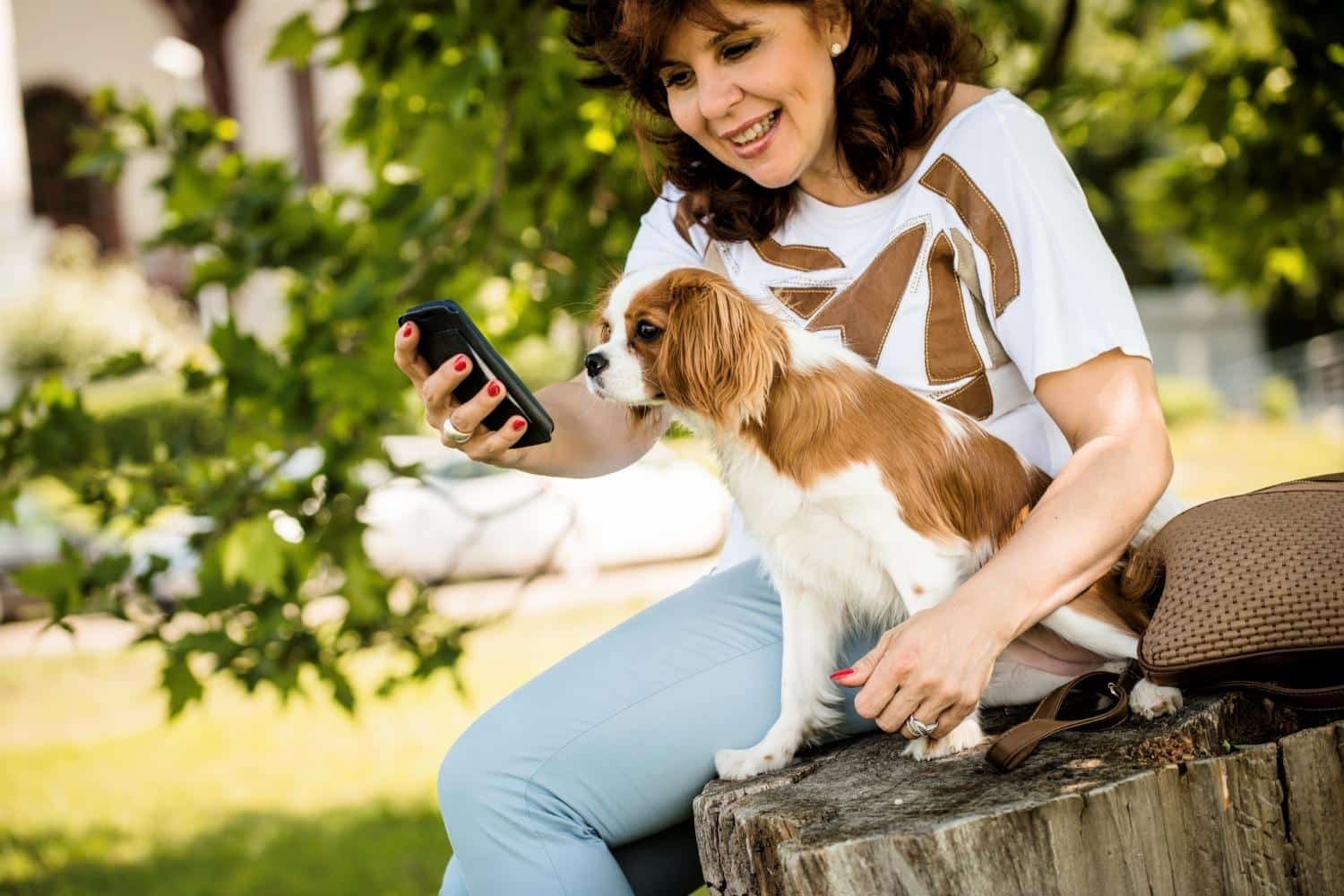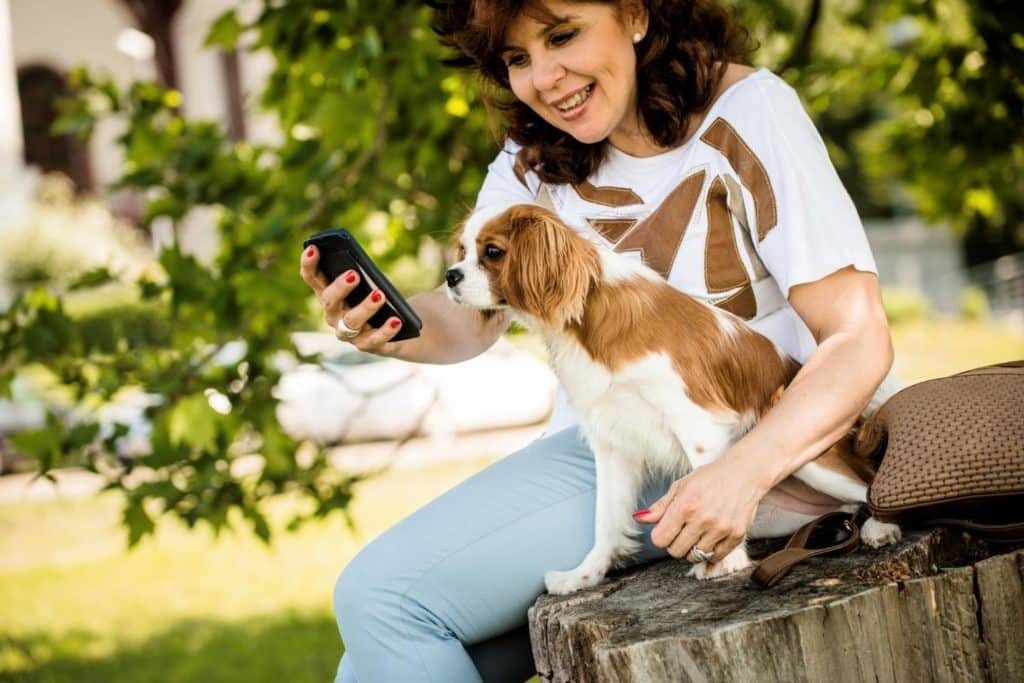 Dogs are intelligent animals that like to have fun and play. They enjoy interactive games that challenge their minds and keep them entertained.
Is your dog getting a little restless at home while you're stuck at work?
Maybe it's time to introduce them to some new iPad games to keep them entertained. There's something for every pup, from puzzles to chasing balls in this list of the 10 best iPad games for dogs.
So next time you have to leave Fido at home, don't worry – just fire up your iPad and let the games begin!
We recently made a list of sentimental dog gifts which can be presented to loved ones.
1. iSqueek
A challenging puzzle game for dogs that will test their intelligence and problem-solving skills. The goal is to guide a squeaky toy through a maze of obstacles to the exit.
The game is designed to keep dogs entertained and engaged, and it's perfect for those times when you need to leave them home alone.
2. Game for Dogs
It is a basic but entertaining game that challenges dogs to catch virtual squeaky toys. The game is simple to play – just one touch of the screen launches the toy and your dog has to catch it.
There are three different levels of difficulty to keep things interesting and a high score leaderboard so you can compete with your friends.
3. Lonely Dog Toy
Another basic but fun game for dogs. Your pup has to catch bouncing balls while avoiding obstacles in this one.
The game gets harder as you progress, but there are power-ups and bonuses to help you. With cute graphics and an easy-to-use interface, this one will keep your dog entertained.
4. Happy Wings
This game is a bit like Fruit Ninja, but for dogs. You have to slice through as many flying wings as possible while avoiding the obstacles.
The faster you swipe, the more points you earn. There are also achievements and power-ups to help you get ahead.
5. App for Dog
This app is a comprehensive guide to dog training that covers everything from housebreaking to obedience commands.
It's perfect for those just starting with training their dog or experienced trainers who need a refresher.
6. Cat Fishing 2
If your dog loves chasing balls, they'll love this game. Cat Fishing 2 is an arcade-style fishing game where you have to catch as many fish as possible in two minutes.
There are ten different kinds of fish to catch, and you can use your points to buy power-ups and bonuses.
7. Friskie JitterBug
This game is a great way to tire out hyper dogs. The goal is to keep the Friskie JitterBug in the air for as long as possible by tapping on it.
The longer it stays up, the more points you earn. There are also different obstacles and power-ups to help or hinder your progress.
8. PetCube
This one is for pet parents who want to keep an eye on their dogs while they're away.
Petcube is a Wi-Fi-enabled pet camera that lets you see and talk to your dog from anywhere. You can also play games with them or give them a treat.
9. Dog Boogie
It is a simple but fun game that dogs will love. In Dog Boogie, you have to make your dog dance by tapping on the screen to the beat of the music.
There are different songs to choose from, and you can even record your voice to make your dog dance.
10. Pet Tunes Canine Music
This one is for music-loving dogs. Pet Tunes is a collection of canine-themed songs that will have your pup tapping their paws along to the beat.
There are over an hour's worth of songs to listen to, and you can even create your own playlists.
Benefits to Allow Dogs to Play Games on iPad
The games listed above are just a few of the many available for dogs on the iPad. They are entertaining, but they can also have some beneficial effects on your pup's development.
Playing games can help improve your dog's intelligence, problem-solving skills, agility, and hand-eye coordination.
It can also help keep them mentally stimulated and entertained, which is important when you cannot be with them.
So next time you need to leave your dog home alone, don't worry – fire up one of these games, and they'll be entertained for hours. And who knows, you might even end up winning the high score!
When Not to Allow Your Dog to Play Games on iPad
Of course, there are times when it's not advisable to let your dog play games on the iPad. If they're overly excited or hyperactive, playing games may make them more so.
It's also important to be aware of your dog's temperament and whether they can handle being in a quiet room by themselves.
If you're unsure whether it's safe to let your dog play games on the iPad, consult with your veterinarian or animal behaviorist.
They'll be able to help you determine what's best for your pup.
So now that you know a bit of the 10 best iPad games for dogs, go out and get one for your furry friend! They'll love you for it.
You Might Also Like to Read
So There You Have It
10 of the best iPad games for dogs. With something for every type of pup, your furry friend is sure to be entertained for hours on end. Thanks for reading!